Culture
:
Aquarium at the Faliro Haven Park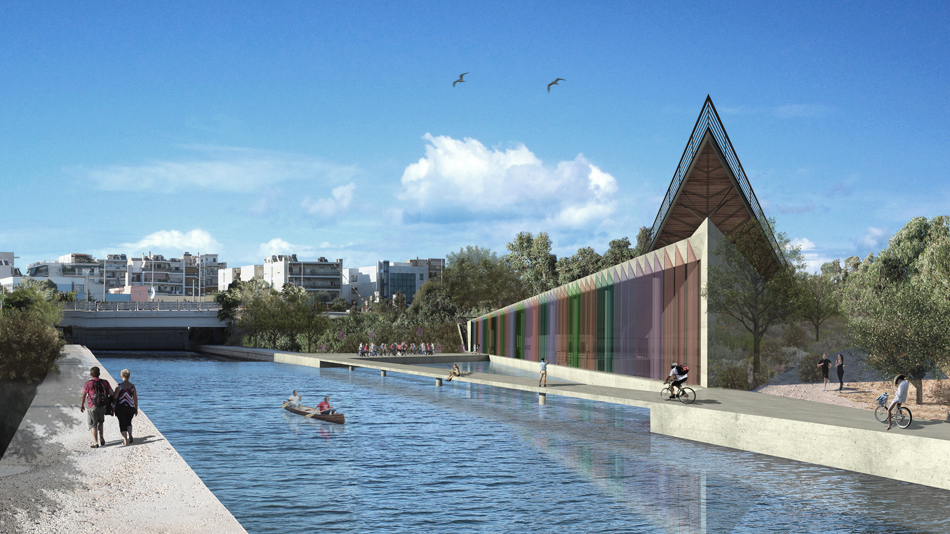 Awarded
2014
Domés Awards: Distinction & Exhibition
Architect
C. Tessas, S. Zerefos
Status
Competition schematic design
The proposed design concerns the creation of a new aquarium for the Hellenic Centre for Marine Research in the new Faliro Haven Park. The location favours a cave like design, which can be both visible from the city and discrete while in the park or at the sea. The architectural proposal consists of three underground levels shaped as a right triangle, whose hypotenuse forms the only visible facade of the building.
North elevation featuring outdoor staircase and runway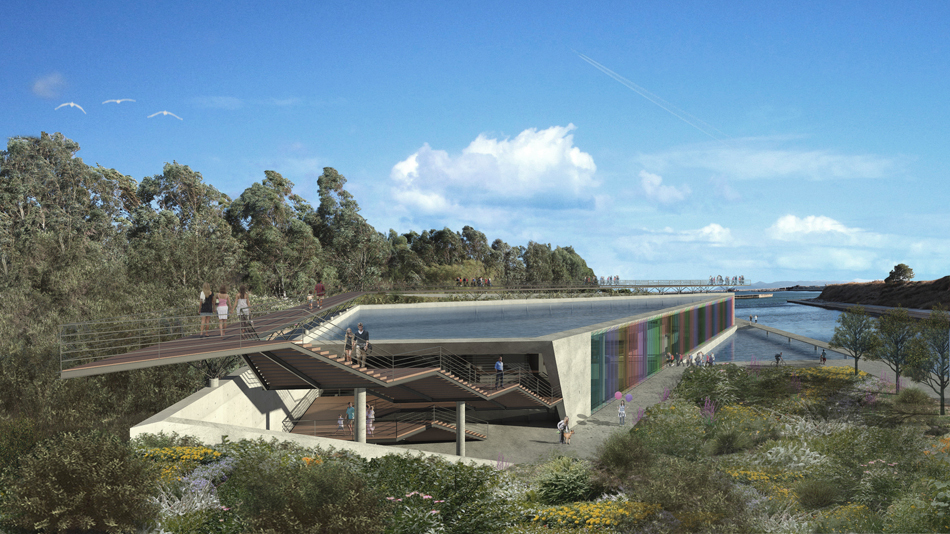 Its construction is based on a structural glass system with coloured glass filters shading that decreases the incident solar radiation from the west, while at the same time offers a playful atmosphere in the interior, depending on the time of day. The other two sides of the triangle are underground, apart from their top most ends, which follow the slopes of the natural terrain.
Runway detail, sketch by Chris
This provides the base for a metal structure with wooden flooring that connects the building to the adjacent hilltop, thus creating a path for walking and enjoying the view. The underground design accounts for the excellent energy performance of the project. Large apertures on the ground level permit daylight and sunlight to flow through the two basement levels, thus reducing the needs for electrical lighting.
Exhibition perspective
Furthermore, the fixed temperature of the water tanks and the natural insulation from the earth lowers air conditioning demands, while strategically placed openings on top of the hill use the stack effect to reinforce the natural ventilation of the building.
Aquarium by night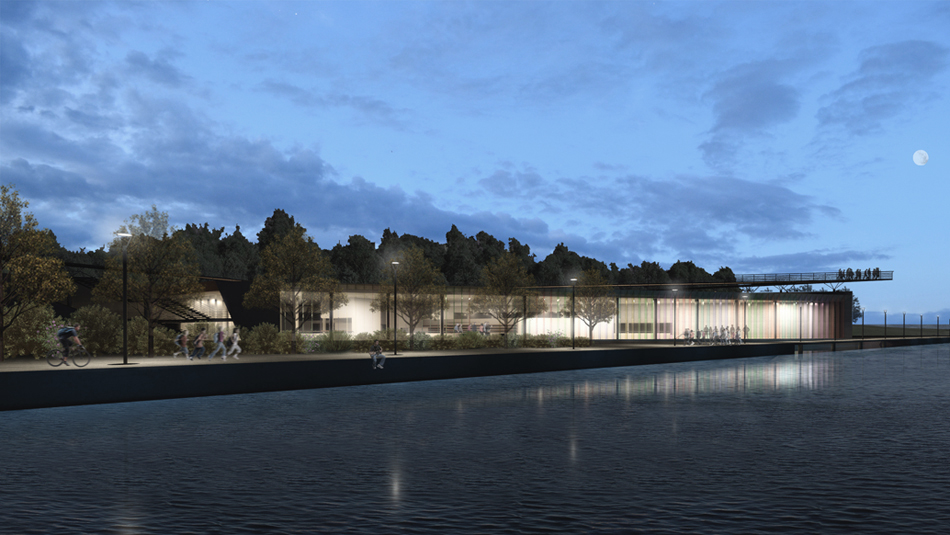 Despite its size, the proposed aquarium constitutes a discrete and low profile intervention to the natural landscape. Its location can provide for rewarding benefits that could ensure the operation and maintenance for the whole of the Faliro Haven Park.
Aquarium ground floor plan