Culture
:
Costa Navarino Permanent Exhibition
Architect
C. Tessas, S. Zerefos
Design team
A. Kokkini, T. Bristoyanni
Economist-budget consultant: H. Tessas
The project concerns the organisation of a permanent exhibition for a private collection of historical paintings and artifacts situated at the premises of the Westin and Romanos Hotels in Costa Navarino. The exhibition design is targeted at transmitting the cultural and historical values of the collection and complement the function of the communal spaces of the hotels and addressing the education of the visitors in the history of Greece and Messinia in the 19th century.
Interior features
Exhibition showcase details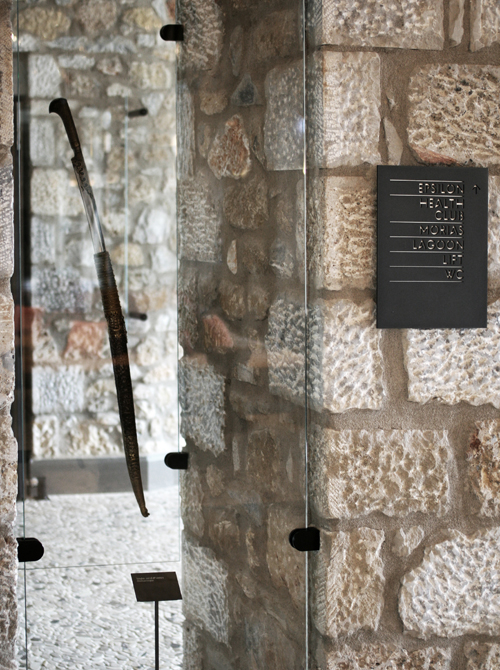 The purpose is highlighting the works of art, while at the same time placing them within a tight building programme. In this project has been used construction standards and materials that minimise their footprint on the building, while at the same time provide adequate security for the collection.
Cross section
Longitudinal section
Furthermore have been employed techniques to efficiently use existing lighting fixtures to support the exhibition. The project culminated in the editing of the publication 'Histoire picturale de la guerre de l'independance Hellenique: Description of the original engravings exhibited at Costa Navarino', published and available on site.
Display case design
Exhibition catalogue