Services : Architectural Design
We think that the importance of architectural design can be found in the core of its own existence: the will to design buildings validating  a synergy of arts, sciences and humanities. The method we proceed with, constitutes the spine of the time-efficient and cost-effective study.
An extensive discussion with our clients about the programmatic layout that responds their needs stimulates our research. All stages of the design process are presented by blueprints, physical models, and 3d visualisations. We work thoroughly on small and big scale maquettes, since accuracy and details are the core of a successful design.
Stages of the architectural design process:
#1
Schematic design/Feasibility study
Workspaces
2015 - 17
Elliniko, Athens
Culture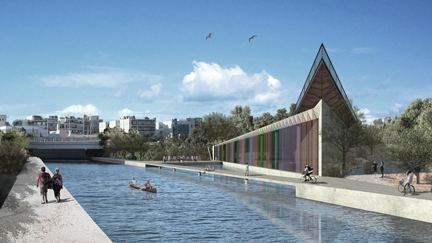 Culture