Services : Interior Design
We spend almost 90% of our lifetime indoors, so it is quite clear that interior design is more about living well and less about decoration and lifestyle. Interior spaces have a profound impact on our well-being and everyday comfort.
Well-tempered interiors is a constituent part of architectural design for new buildings and renovations. The principal intention is the harmonious integration of atmosphere, materials and non-physical elements such as light, sounds, tones in a whole. Those spaces increase life quality and help people thrive in comfortable environments. In our office we provide integral propositions presented by blueprints, physical models and 3d visualisations for interior layouts and custom furniture.
Stages of the interior design process: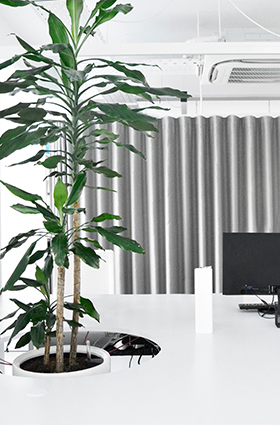 #1
Concept design/Feasibility study
Residential
2022-2023
Nea Erithrea, Athens
Culture
2008
Hill of the Nymphs, Athens
Residential
2006 - 07
Mavili Square, Athens