Commercial
:
Blackroll, Marathon Expo 2018
Blackroll is a German company that produces items for athletic recovery and operational training. The foam cylinder has a 14,5cm diameter, 29cm height and is a characteristic product of the company. Its proportions were an essential element for the design of the exhibition pavilion in Marathon Expo 2018.
Stand and booth details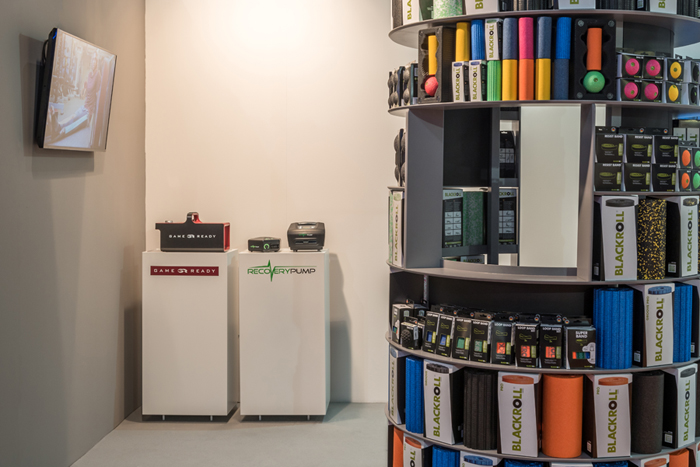 Exhibition booth design
The enlarged "blackroll-shaped", wooden exhibition stand incorporates three distinctive functions: the display of the product, the storage space, and the service point. Its design allows an easy de- and re-construction and transportation possibility. Placed in the center of the 15m2 pavilion, the stand enables the circulation around the products and the existence of adequate space for the trainers to perform use instructions.
Pavillion plan
Simultaneously this specific placement releases the four surfaces, on which grey and white create a serene background for the colorful presence of the main display unit. The items that were installed on the walls were large screens for visual and interactive description of the articles, as well as the company logo.
Detail features