Culture
:
Architect
C. Tessas, S. Zerefos
Status
Design development
The Cultural Centre of the Holy Monastery of Toplou, specializes in the promotion and exhibition of biologically cultivated products, such as wine, virgin olive oil among others. The main uses of the cultural centre include enclosed and open air exhibition spaces, a projection room and offices with their supporting functions.
Ground floor plan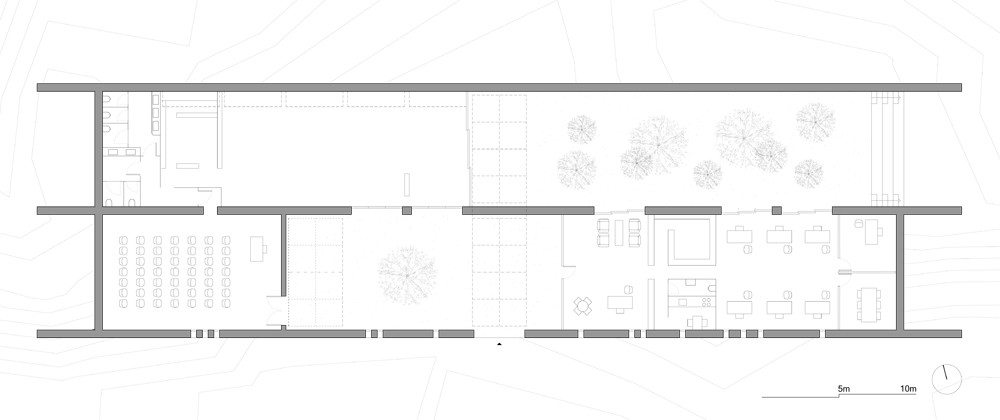 Due to the fact that the site has no visible building precedent, the design of this centre focused on maintaining the feeling of solitude and distance from urban and suburban spaces. Furthermore, our approach was influenced by the morphology and materials of the Holy Monastery, referring in some way to the calmness of monastic life.
Atrium's atmosphere
The main goal of the architectural intervention was its mild integration with the natural landscape. In the same reasoning, the building complex is developed underground between two hills on the site, while the composition of the different uses modulates the courtyards. This underground configuration protects the buildings from solar gains, while it insulates them in a physical manner.
Βuilding in site
The photovoltaic panels situated on the roof contribute in the reduction of the electricity consumption, while the frontal facade is a solid stone wall with very few openings to protect from the strong solar radiation that characterizes the Island of Crete.