Residential
:
2006 - 09
Anavyssos, Athens
Design team
D. Diamantakos, S. Zerefos, S. Sazakis
Structural engineering: V. Parara
Mechanical engineering: P. Konstantinou
The original residence was built in 1974, but was never inhabited. The main idea of the architectural intervention was the unification of the interior space, as well as the development of an interconnection between the internal and the external environment.
Principal concept, sketch by Chris
However, the concept of the original building, which was greatly influenced by architectural movements of its time, was retained. The unification of the spaces was further enhanced by solutions, such as retractable walls and custom made furniture, without sacrificing on the desirable privacy.
West elevation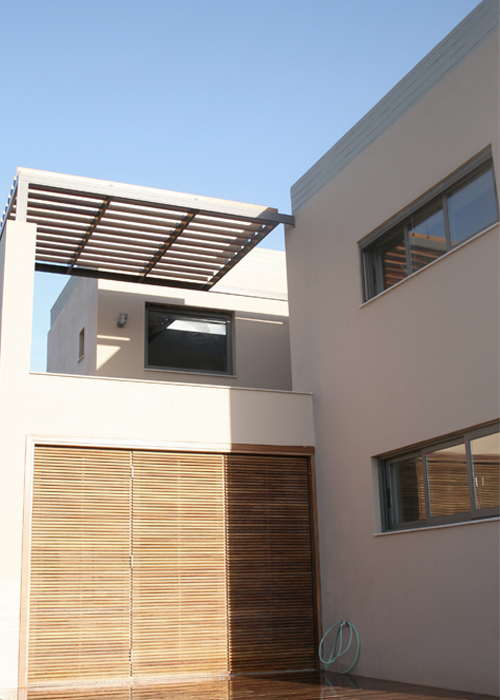 Pergola detail
According to the new design, all interior architectural and mechanical elements were removed, except for the reinforced concrete framework, which was underpinned by synthetic resin injections where necessary, as well as the external masonry walls which were plastered.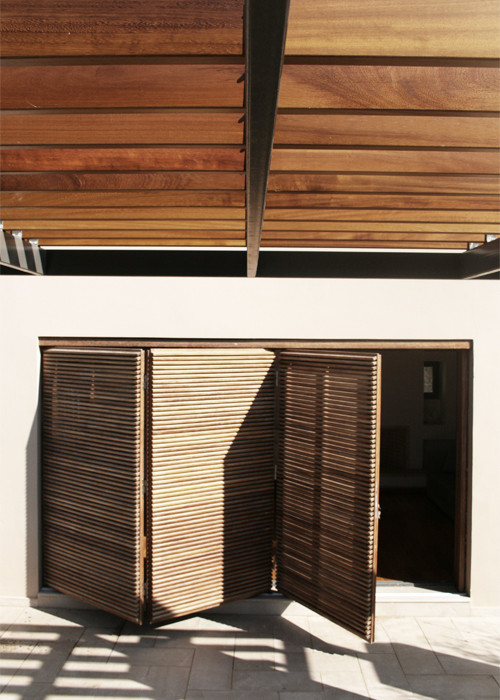 Shutters detail
The wonderful view of Saronikos Bay was used as a common denominator for the redesigning of the interior spaces, since the view is a point of focus for any part of the house. In this manner, new rooms and living spaces were formed, while at the same time the performance of the building, concerning energy consumption and interior comfort, was optimized.
Ground floor plan
The choice of the materials and colors were influenced by the simplicity of the buildings' forms, concerning both the architectural elements and the harmonization of the building with its natural environment.
Dining room & kitchen
Living room
For example, natural wood dominates the interior and exterior spaces through its use on the decks and pergolas, while areas laid out with marble define open air spaces with built furniture.
Ιnterior features
Window with a view
Finally, the choice of colors lends to the final result, by connecting the building to nature, as well as maintaining the minimal logic of a summer residence.
Material assemblage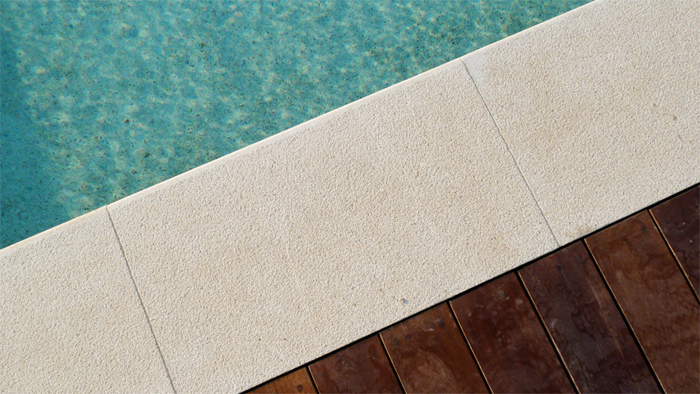 Twilight hour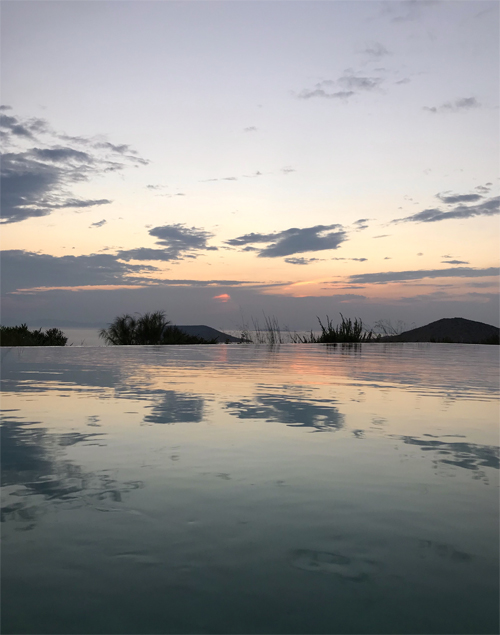 photos by C:T & S. Zerefos