Residential
:
2022-2023
Nea Erithrea, Athens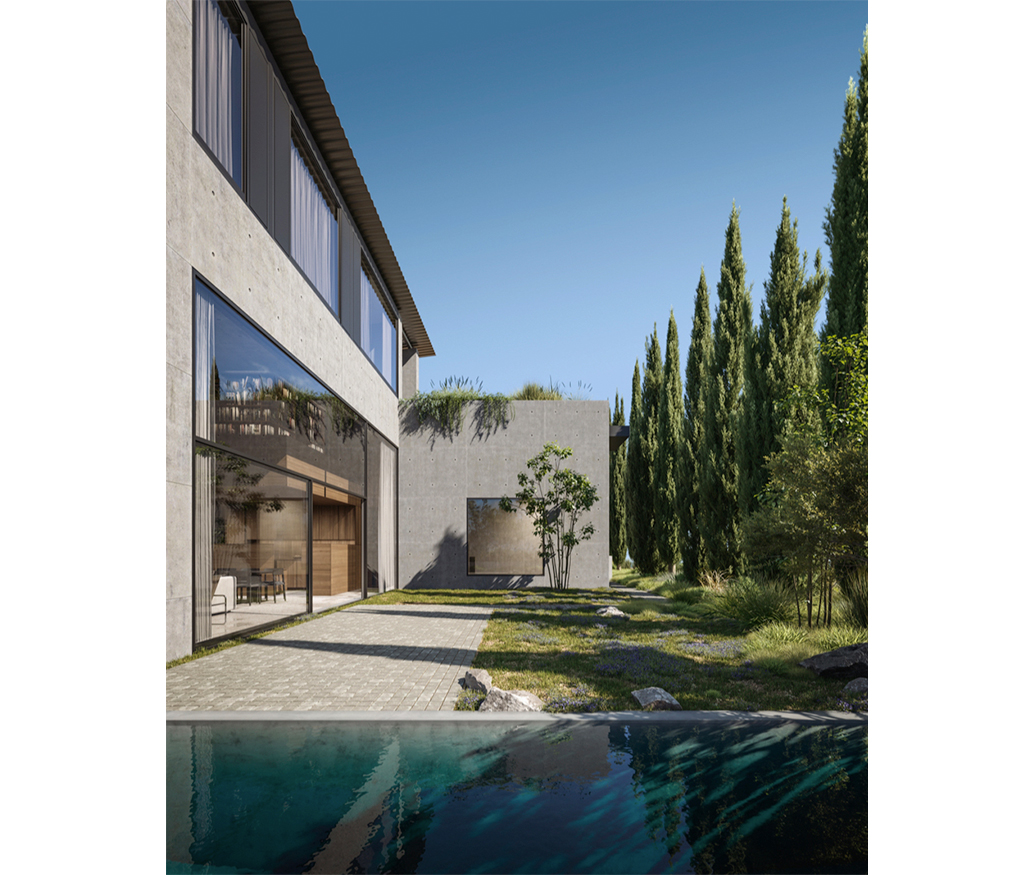 Status
Design Development
Design team
Αrchitects: V. Pantziou, M. Tzafeta
Structural engineering: C. Hatzopoulos, N. Sakellari
Mechanical engineering: A. Kamarinos
The house is developed in a square site with centennial cypresses situated in the northern Athenian suburbs. The trees, lined up facing north, create a linear pathway which connects the main road with the house's entrance. The aim of the architectural design was to integrate this green "soft wall" into the house by making it the central point of the plan arrangement.
Final model. View from the north, showing the facade's wide openings facing the cypresses
The clients also expressed their appreciation for the cypresses since our first meetings. Thus, all the main spaces have unobstructed views towards these 20-meter-high trees, bringing some nature into the home.
General plan
The «T» shaped volume divides the building in two interconnected types of uses. The smaller volume facing west consists of the double height entrance, the staircases, the elevator, utility functions and the green terrace on the top floor. In the larger volume the main everyday spaces are developed: double height living room creating a light-filled space, dining and kitchen area and two bedrooms in the upper level. A mezzanine is found between the two levels serving as a multipurpose room where one can find a library, a home office and a guest-room.
Initial study models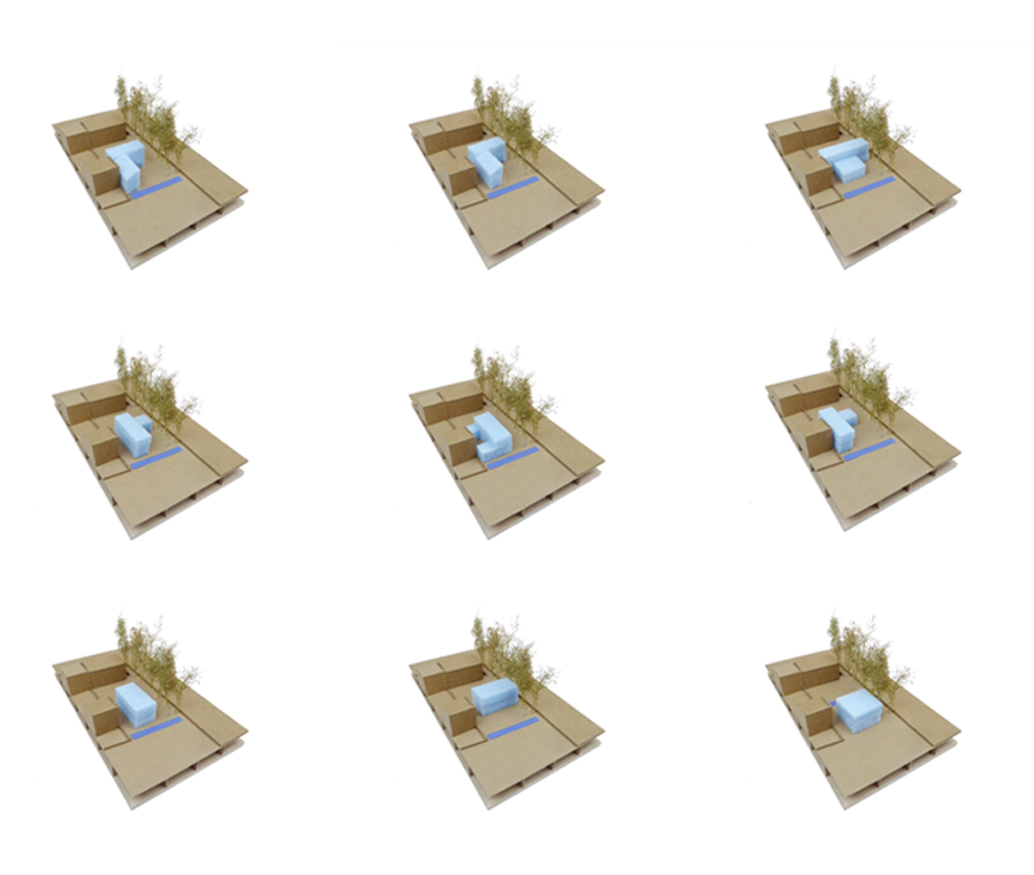 Final model
A large scale opening in the northen facade looks at the main garden, the swimming pool and the trees. On the southern side, there's a smaller, more introvert garden, which can be approached through a wide, linear window. This secondary garden is enclosed by the building's main volume and a plain concrete wall and, in a way, completes the feeling that the whole house is surrounded by trees and greenery. The interior living space becomes transparent and allows a seamless indoor and outdoor transition.
Walking along the cypresses pathway, the "soft wall", while approaching the house's main entrance
Early morning view of the living and dining room
The link between the two gardens is a narrow lap pool which reaches the east property lines, completing the fourth side of the square.
Study model
As for the materials used, there are thick exposed concrete walls and and wide window frames that form the basic shape of the building. In the interior, the whole kitchen and the mezzanine above it is designed as a wooden box inside the main concrete structure. The use of wooden cladding continues to the rest of the walls and floors on the upper level of the house. Lastly, on the top of the main volume, an inclined corrugated metal sheet shapes the building's roof and unifies the underlying elements with its wide surface while hosting a solar panel system.