Workspaces
:
Ostracon headquarters and warehouse
2015 - 17
Elliniko, Athens
The search for spaces to house the Ostracon company's new headquarters began in 2016. The building program was rather complex since various uses were needed to coexist within the same space: reception, exhibition, seminar room of a minimum capacity of 30 persons, offices, storage room, and studio.
Spatial flexibilities furnished by soft wall
Those uses, had to be visually and spatially separate but also in direct contact with each other. During the initial discussions with our clients, we concluded that the need for separation and directness all at once could possibly be the core architectural concept. Thus, we found it would be interesting that the office spaces be "transparent" while serving those needs without prioritizing them, as is often the case.
Multi-purpose hub
Following this logic, the search for a space was focused on existing high buildings with wide-open surfaces of few columns. The location that was finally considered suitable for implementing our ideas was the ground floor of a two-storey building in Elliniko that largely met the criteria mentioned above. The interior was radically restored in order to fulfill the program, which was then elaborated in detail.
Hub arrangment for seminar purpose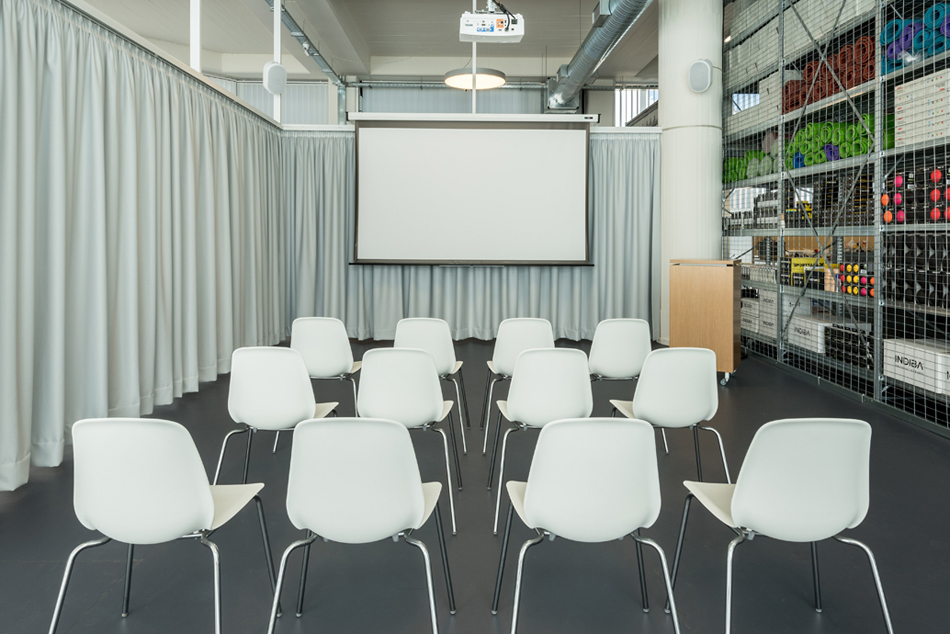 The process of choosing materials, colours and furniture aimed at eliminating special emphasis in any particular space. For instance, entering the space, besides the reception one can see the storage room, which is separated only by a metal mesh while bordering with the seminar room. An important architectural element is also the curtain which creates a mobile soft wall separating occasionally the exposition with the seminar room providing privacy and light control.
Meeting room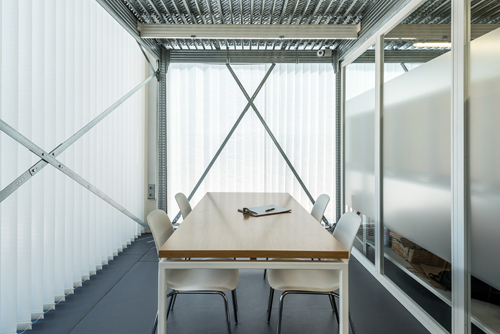 Workspace features
The arrangement, as well as the products displayed are alternated depending the relevant needs. The result seems to fulfill our initial expectations since the whole space is bathed in natural light, while a sense of balance between quietness and creative vigilance creates the desired working conditions.
Storage facilities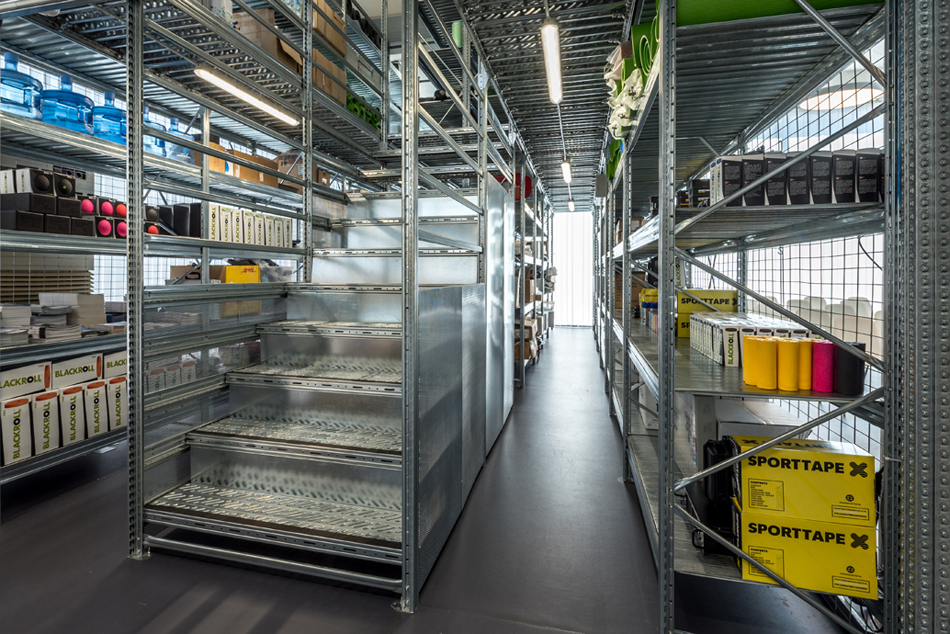 Exhibition fragments