Workspaces
: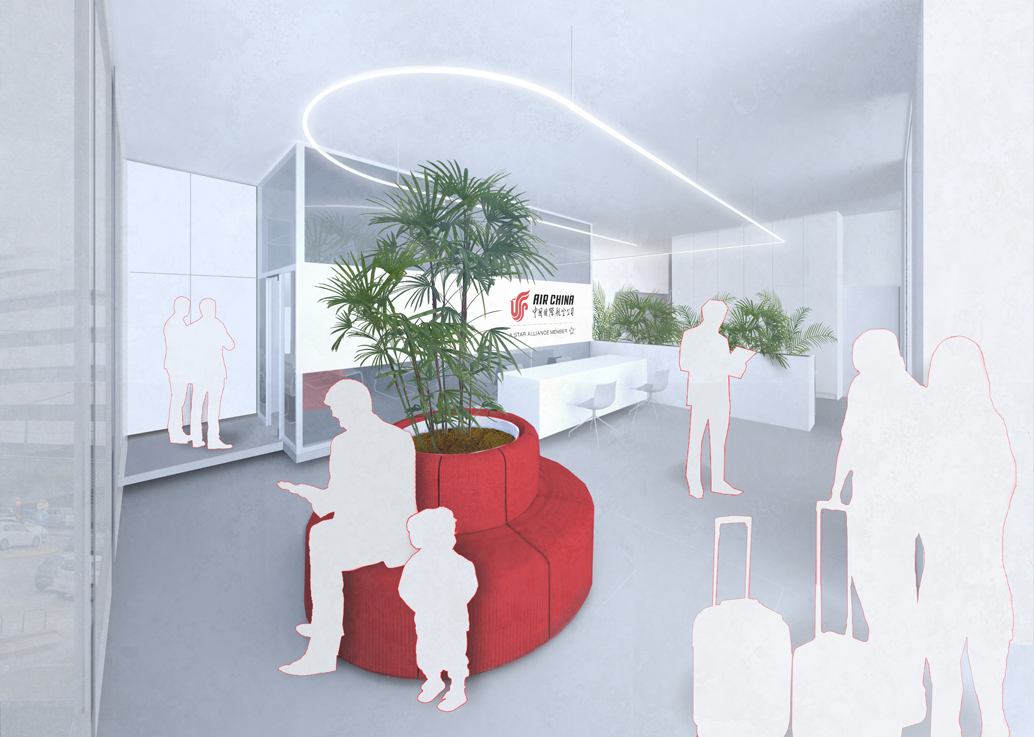 Status
Competition schematic design
The new offices of Air China in Athens are located in a 200m2 property at Syggrou Avenue. The architectural proposal concerned a drastic refurbishment and configuration according to the functional requirements of the company. The program focused on creating a spacious layout that confronts the specific needs and characteristics of Air China team.
Οffice floor plan
The circulation flow generates a network of subtle hierarchy and a functional zoning. The main architectural intention was the separation of the rooms with furniture and transparent glass walls, instead of solid partitions. This principle has a twofold character, since it fosters communication and collaboration by keeping at the same time the necessary degree of privacy in every office.
Office Section
Plants contribute to the creation of stilly office atmosphere and white tones of the surfaces and furniture make a serene background, ready to welcome the identity of the company.The design development aims to ameliorate the workflow of the team, enhance the communication between the company and clients and finally, deliver fineness and quality to the presence of Air China Company in Athens.